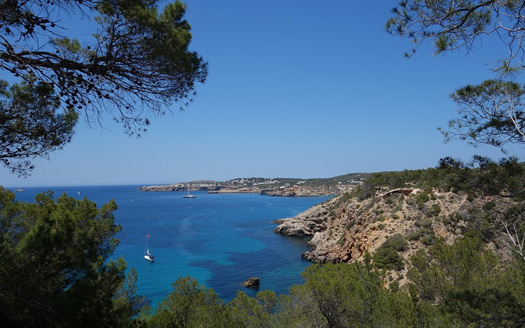 The Balearic Islands, just off the East Coast of Spain, make the perfect holiday destination:
Mallorca has everything you could wish for; dramatic coastline, golden beaches, clear, warm waters and as much nightlife as you can take. Isla de Cabrera on the South coast offers quiet anchorages and sandy beaches.
Ibiza, one of the best known islands in the world, boasts hundreds of miles of unspoiled coastline with azure blue waters perfect for snorkeling, stunning scenery, legendary nightclubs, and a lively atmosphere.
Menorca has a greater number of beaches than Ibiza, Mallorca and Formentera put together and the natural beauty of the archipelago is still well preserved here.
Formentera, the smallest of the Balearic Islands, is often referred to as the last paradise of the Mediterranean with deserted, pure white sand beaches and clear turquoise waters.